Magda Havas, BSc, PhD
Magda Havas is Professor Emeritus at Trent School of the Environment and Centre for Health Studies at Trent University in Peterborough, Canada. She does research on the biological effects of electromagnetic pollution and on the beneficial effects of electrotherapies. Dr. Havas received her PhD at the University of Toronto and did postdoctoral research at Cornell before returning to Canada. She works with people who are suffering with chronic illness including diabetes, multiple sclerosis, chronic fatigue, fibromyalgia, and arthritis and with those who have developed electro-hyper-sensitivity (EHS). Her latest research links microwave radiation from wireless phones to heart irregularities including arrhythmia and tachycardia.
Dr. Havas has edited 3 books and authored more than 185 publications. She is co-author of Public Health SOS: The Shadow Side of the Wireless Revolution. Dr. Havas is internationally recognized, both for her previous work on acid rain and metal pollution and for her current research in the area of electromagnetic pollution and electromagnetic therapy. Since 2000, Dr. Havas has given more than 300 lectures in 30 countries and at 24 universities. She is increasingly being invited to give talks at medical and health conferences on the beneficial effects of frequency therapy and on the health effects of electromagnetic pollution. These "newer" modalities of frequency therapy are commonly used in Europe and elsewhere but are not well recognized in North America. They have the potential to improve the quality of life for those who are chronically ill, revolutionize health care and significantly reduce health care costs.
Dr. Havas has provided expert testimony in Canada, U.S., U.K., South Africa, and the Philippines on the health effects of power lines, occupational magnetic field exposure and radio frequency radiation. She serves/served as a science advisor to various government and non-government organizations in Canada and internationally including but not limited to the EMR Policy Institute (U.S.), International Association of Fire Fighters (Canada/U.S./Mexico), Canadians for Safe Technology (C4ST), Great Lakes Science Advisory Board Workgroup on Emerging Issues, International Joint Commission (Canada/U.S.), and the Canadian Broadcast Corporation (CBC). She helped draft the International EMF Scientist Appeal signed by 220 scientists and medical doctors from more than 40 countries that was submitted to the UN and WHO in 2015 (see emfscientist.org). Her previous work on air pollution helped bring in clean air legislation (Canada/U.S.) and she hopes that her current work on electrosmog will do the same.
Erica Mallery-Blythe MD
UK Trained Medical Doctor

Founder of PHIRE (Physicians' Health Initiative for Radiation and Environment)

Trustee Radiation Research Trust

Medical Advisor Oceania Radiofrequency Scientific Advisory Association (ORSAA)

Medical Advisor ES-UK

Head of UK Non-Ionising Radiation and EHS Research Team

Lecturer: Health effects Electromagnetic Fields / EHS for medical, scientific schools, policy makers

Clinical background: Emergency Medicine and Trauma as specialist area of training

Advanced Trauma and Life Support Instructor and Instructor Educator
Olle Johansson PhD
Olle Johansson PhD is a global authority in the field of EMF radiation and health effects. He originally coined the term "screen dermatitis" which became recognized as the functional impairment known as electrohypersensitivity. Survey studies show that somewhere between 230,000-290,000 Swedish men and women—out of a population of 10,000,000—report a variety of symtoms when in contact with electromagnetic field sources. In 2000, the diagnosis of electrosensitivity was officially recognized by the Swedish government as a disability which may interfere with daily functioning and qualifies for both medical care and the provision of an electrosmog-free working environment.
He is a past associate professor at the Karolinska Institute, Department of Neuroscience, and head of The Experimental Dermatology Unit as well as a guest and adjunct professor in basic and clinical neuroscience at the Royal Institute of Technology, Stockholm. He has published more than 600 original articles, reviews, book chapters and conference reports within the fields of basic and applied neuroscience, dermatology, epidemiology, and biophysiology.
A complete bio with a list of publications can be seen here:
Devra Davis, PhD, MPH
Devra Davis, PhD, MPH Visiting Professor of Medicine at Hebrew University Hadassah Medical School, Israel, and at Ondokuz Mayis University Medical School, Turkey and President of Environmental Health Trust.
She was Founding Director for both the Board on Environmental Studies and Toxicology of the U.S. National Research Council and for the Center for Environmental Oncology, University of Pittsburgh Cancer Institute. Davis served as an appointee to the Chemical Safety and Hazard Investigation Board and was a member of the Board of Scientific Counselors of the National Toxicology Program.
She has authored over 200 publications on environmental health in books and journals ranging from the Lancet and JAMA to Scientific American. Her three popular books- The Secret History of the War on Cancer, When Smoke Ran Like Water and Disconnect: The Truth About Cell Phone Radiation- have been translated into more than 14 languages.
She earned a PhD in science studies at the University of Chicago as a Danforth Foundation Graduate Fellow and an M.P.H. in epidemiology at the Johns Hopkins University as a Senior National Cancer Institute Post-Doctoral Fellow.
Dominique Belpomme PhD MD
Dr. Dominique Belpomme is a professor of oncology at Paris-Descartes University and president of the French Association for Research on Treatment Against Cancer (ARTAC). Author of numerous scientific papers, he is known for his work on links between environmental degradation and the origins of disease. He also heads the European Cancer and Environment Research Institute (ECERI).
Since 2008, Dr. Belpomme's medical team has studied many hundreds of European patients who suffer from electromagnetic intolerance syndrome. The team has developed EHS diagnostic methods based on blood tests and special brain scans (pulsed Doppler echography). Their research shows multiple abnormalities in blood and tissue. At least 30% of EHS sufferers have high levels of histamine, indicating severe allergic reactions. Fifty percent show excessive stress proteins, 30% have levels of antibodies and proteins that are telltale signs of both thermal shock and even possible brain damage in the areas where Alzheimer's starts. Most have low levels of melatonin (a crucial anti-cancer hormone).
Victoria L Dunckley, MD
Victoria L Dunckley, MD, is an award-winning integrative child and adolescent psychiatrist based at the Centre for Life in Los Angeles. She is a nationally recognized expert on the impact of screen-time on brain health and development, and is a leading voice regarding screen-time's influence on psychiatric disorders, addiction, and the overuse of medication in children. Recently named one of "America's Top Psychiatrists," Dr. Dunckley has been featured on such media outlets as NPR, the TODAY show, Fox News, Good Morning America, and Scholastic News, and she contributes regularly to Psychology Today. She is an active board member for Families Managing Media, Physicians for Safe Technology, and the Children's Screen Time Action Network, and is a strong advocate for reducing screens in schools. Dr. Dunckley is the author of the groundbreaking book, Reset Your Child's Brain: A Four Week Plan to End Meltdowns, Raise Grades and Boost Social Skills by Reversing the Effects of Electronic Screen Time.
Lisa Lavine Nagy, MD
Lisa Lavine Nagy M.D. graduated Magna Cum Laude from The University of Pennsylvania and then from Cornell Medical College in 1986. After Emergency Medicine residency in NYC she practiced in Los Angeles until becoming severely–as a result of a complex medical condition known as Chemical Sensitivity or Environmental Illness.
Her story of survival and journey of discovery which led her to learn about the field of Environmental Medicine and it's focus on finding the causes of disease including genetic, hormonal, nutritional, allergic, and environmental factors.
She is now president of Preventive and Environmental Health Alliance which is a group focused on educating medical students, doctors, the AMA, congress and the public and assists patients to find help nationwide. Listening to physicians and other people who have developed severe Environmental Illness is the first step towards helping the 75 million people in the country with various health issues, including autoimmunity, autism, even 'Chronic Lyme' related to their environments. She is the medical director of Environmental Health Center of Martha's Vineyard and effectively treats the country's sickest patients.
She has delivered talks at: National Institute for Environmental Health Sciences in 2016, Congressional Subcommittee on Veterans Health 2015, The University of Pennsylvania Medical School, the EPA in Boston, and was the keynote speaker on the health effects of mold after Super Storm Sandy in NYC in 2013. She is the Communications Liaison for the American Academy of Environmental Medicine, Vice Chair of the Integrative Medicine Consortium and on a roundtable on Building and Health at the NIH. She has been featured on TV shows such as "Nightline", "The Doctors" on EMF intolerance, "White House Chronicles" on mold and CFS, and a Netflix series on afflicted patients. Her website is www.lisanagy.com if you would like more education info or videos!
Pilar Muñoz-Calero MD
Dr. Muñoz-Calero specializes in Pediatrics, Neonatology, Stomatology and Addiction Medicine. She is in President of Fundación Alborada and Medical Director of Alborada Outpatient Hospital as well as Co-director of the Chair of Pathology and Environment of the Universidad Complutense de Madrid. She is also Associate Professor at the Faculty of Medicine of the Universidad Complutense de Madrid. She is registered in the Ilustre Colegio Oficial de Médicos de Madrid (Spain) and in the General Medical Council (GMC) (UK).
Dr. Muñoz-Calero also practices Environmental Medicine and is a member of the American Academy of Environmental Medicine (AAEM) and a member of International Lyme and Associated Diseases Society (ILADS) as well as a Collaborator at Breakspear Medical Group in the UK. She has organized 9 International Congresses of Environmental Medicine in Spain.
Stephanie McCarter, MD
Stephanie McCarter, MD currently practices internal medicine and environmental medicine at the Environmental Health Center of Dallas with fifteen years of experience working with its world renowned founder, Dr. William Rea. She has built her own eco-friendly, low-electromagnetic-field home, consulting with well-known experts in healthy house building, including David Rousseau and Tang Lee of Canada, and Mary Oetzel in Texas. She has lectured on Environmental Medicine in the areas of indoor/outdoor air quality, avoiding pollutants in air, food and water, evaluation and treatment of electromagnetic field sensitivity, and on preparing antigens for provocation/neutralization immunotherapy. Dr. McCarter has been acknowledged for her work on Dr. Rea's book, "Reversibility of Chronic Degenerative Disease and Hypersensitivity", Vol. 1. She has extensive experience with electromagnetic sensitivity, lecturing on the subject at the University of Texas Dallas in March of 2017, the American Academy of Environmental Medicine (AAEM) basic course in Dallas in January of 2016, the AAEM Spring conference in April, 2015 and the 25th and 28th Annual International Symposiums on "Man and His Environment in Health and Disease"
Dr. McCarter is board certified in Internal Medicine and a member of the American College of Physicians and the Alpha Omega Alpha medical society. She graduated from Indiana University School of Medicine in 1993 and from Pepperdine University in 1989.
She is the only certified practitioner in Texas in Neurolink Treatment having trained with the Master's Courses. Neurolink uses a Neurological Integration System (NIS) for treatment of symptoms and complaints. NIS uses muscle testing of Chinese pulse points to identify incongruence of signals between the brain and the body that are affecting control in one or more of four areas of the body: physiological, neurological, pathological and emotional. NIS then helps to facilitate the brain to reset these disconnected signals.
Recently Dr. McCarter also began working and training in the field of LDA (low dose antigen) and LDI (low dose immunotherapy) with Dr. Charles Hamel in Arlington, TX. Dr McCarter believes that the body is an energetically open system that is exchanging energy and materials with its surrounding environment and must be treated as such to achieve total wellness. She strongly believes such treatment should be of the whole body, mind, and spirit.
Elizabeth Seymour MD
Elizabeth Seymour, MD is a family and functional medicine physician who joined the staff of the Environmental Health Center in 2015. She learned, witnessed, employed and experienced the techniques and knowledge of Dr. Rea as together they examined patients.
Dr. Seymour earned her B.S. in Biology at Texas Woman's University in Denton, TX where she graduated Magna Cum Laude and was a member of the Phi Theta Kappa Honor Society. She earned an M.S. in Health Services Administration at St. Joseph's College in Standish, Maine, and her medical degree at St. Matthews University School of Medicine, Grand Cayman, British West Indies. Her Postdoctoral Training was with Oklahoma University Health Sciences Center in Oklahoma City, Oklahoma as an Intern in Family Medicine from July 2006 – June 2007 and as a resident in Family Medicine from July 2007 – June 2009.
She is vitally involved in the community serving as Board Chair for the Denton Area Teacher's Credit union, as President of the Denton County Medical Society, and as a board member of Medical City Denton Hospital. She has served on the Committee to Keep Denton Beautiful and on the Texas Dept. of Insurance Advisory Committee for the Standard Request Form for Prior Authorization of Medical Care or Health Care Services. She also was the Chairperson on the Health Care innovation Challenge Grant Review, Center for Medicare and Medicaid Innovation. Since 2009 Dr. Seymour has been a Rotary Member, Denton, TX.
Her community service has seen her serve as a volunteer for the Special Olympics, and as a Stephens County Science Fair Judge. She served on the Citizen's Advisory Committee for Denton ISD, Secondary Schools subcommittee. She was a volunteer assisting in the Integris Oral, Breast, and Prostate Cancer Screening. She has also been an Emergency Room Volunteer for the Denton Regional Medical Center.
She was appointed to serve on Leadership America in 2018. From July 2016 to May 2017 she served on the Texas Medical Association, Leadership College. She was appointed to serve from March 2012 to February 2014 on the Texas Academy of Family Physicians, National Conference of Special Constituencies (NSCS), and as an International Medical Graduate Delegate. From May 2012 – May 2014 she was appointed to serve as a Delegate to the Texas Medical Association's Council on Practice Management Services. She was appointed to the Leadership Texas Class of 2014, and from 2013 – 2014 she served on Leadership North Texas Class V. From 2012 through 2014 she served on the Leadership Denton Class 2013. In 2010 – 2011 she was appointed to serve on the Duncan Class VX as a Graduate.
Dr. Seymour along with Long, R., and Mold, J. has published in the Evidence-Based Practice, volume 13.1 (January 20010):4 the article "Osteoarthritis of the knee: Who is most likely to benefit from intraarticular corticosteroid injections, and for how long?"
She is a member of the American Academy of Environmental Medicine, Pan American Allergy Society, the American Medical Association, the Texas Medical Association, and the American Academy of Family Physicians, The Texas Academy of Family Physicians, and the Denton County Medical Society.
Dr. Seymour is board certified by the American Board of Family Medicine and is certified by the Institute of Functional Medicine. She is a fellow of the American Academy of Family Physicians.
Toril Jelter MD
Dr. Toril H. Jelter is a pediatrician and general practitioner with over 30 years of clinical experience. She was born in Oslo, Norway where she completed medical school at the University of Oslo graduating with honors. She became a licensed physician in Norway then New Jersey and later California. Dr. Jelter received her pediatric certification from the Columbia University School of Physicians and Surgeons and later became board certified. She then joined Robert Wood Johnson University Hospital and St. Peters Medical Center in New Jersey. Dr. Jelter has been a recipient of the AMA's Physician Recognition Award. She has been interested in the harmful effects of radiation for over 30 years, particularly in children. Dr. Jelter has developed the "No/ Low EMR (electromagnetic radiation) Protocol" for Calming Behavior in Children with ADHD or Autism, available at the website Electronic Silent Spring. She has been involved in advocacy work to protect children from the harmful effects of non-ionizing radiation.
Currently she works with the Mount Diablo Integrative Medical Center in Walnut Creek, California offering the S.E.A.S. approach to healing.(Safe, Effective, Affordable and Scientifically based) Dr. Jelter is a member of the Collaborative on Health and the Environment, PHIREmedical.org (Physician's Health Initiative on Radiation and the Environment) and the American Academy of Pediatrics. For more see "Health Effects of Wireless Radiation in Children" Mountain View, California 10/10/15.
Gunnar Heuser MD, PhD, FACP
Dr. Heuser studied medicine at the University of Cologne, Germany where he obtained his MD degree. He then emigrated to Canada where he studied under Hans Selye to obtain his Ph.D. degree from the University of Montreal and McGill University. He then accepted an offer from UCLA where he held a full time position in the department of medicine and also became a member of the Brain Research Institute. Eventually he retired from UCLA and is now exclusively in private practice specializing in patients who are sensitive to electromagnetic fields. Dr. Heuser has extensively published on the effects of toxic chemicals and electromagnetic fields on brain and immune function.
(Details can be found on his website emfdoc.com).
Kalpana Patel, MD, FAAP, FAAEM, DABEM
Kalpana Patel, MD, FAAP, FAAEM, DABEM is a board-certified Environmental Medicine specialist having deep interest in the environmental aspects of health and disease. She is a Founder of the Environmental Health Center-Buffalo (EHC-Buffalo), Dr. Patel is currently a director of this highly specialized medical facility. Dr. Patel serves on the board and is a president of the Environmental Health Foundation of the Western New York (WNY), was a president of the American Board of Environmental Medicine, and previously has served on the board of the American Academy of Environmental Medicine
Dr. Patel was awarded highly prestigious award by American Academy of Environmental Medicine for her contribution and research in the subject of environmental medicine and the Herbert J Rinkle award in 2008 for excellence in teaching techniques of environmental medicine. She has also received the 2003 Physician of the year award and 2004 Pioneer of Healthcare Reform Award and many other awards nationally and internationally. Dr. Patel is a clinical assistant professor of pediatrics at the State University of New York at Buffalo and fellow of the American Academy of Pediatrics and American Academy of Environmental Medicine.
Dr. Patel has published many peer-reviewed research papers related to the topic of environmental medicine. She is a co-author of the medical textbook, Reversibility of Chronic Degenerative Disease and Hypersensitivity, Volume 1: Regulating Mechanisms of Chemical Sensitivity; Volume 2: The Effects of Environmental Pollutants on the Organ System; Volume 3: Clinical Environmental Manifestations of the Neurocardiovascular Systems. Currently she is private practice of environmental medicine; Volume 4: The Environmental aspect of Chemical sensitivity; Volume 5: Treatment options of Chemical sensitivity.
Peter Sierck
Peter Sierck is a Baubiologist, Industrial Hygienist and Principal of Environmental Testing & Technology, Inc. (ET&T) located in San Diego, California. Since 1986, Peter has conducted environmental building and indoor air quality surveys. He grew up in Germany, received his Baubiology training in Germany and was one of the first instructors for the IBE in Clearwater, Florida. He is a Committee member for the Baubiology Standard and is a honorary member at the German association of building biologists (VDB). Currently, he is active in the following organizations or committees: IESO (Indoor Environmental Standard Organization), IAQA (Indoor Air Quality Association), IICRC (Institute for Inspection Cleaning and Restoration Certification), Institute für Baubiologie und Ökologie, Neubeuern (IBN) in Germany, and Carpet Fabricare Institute (CFI).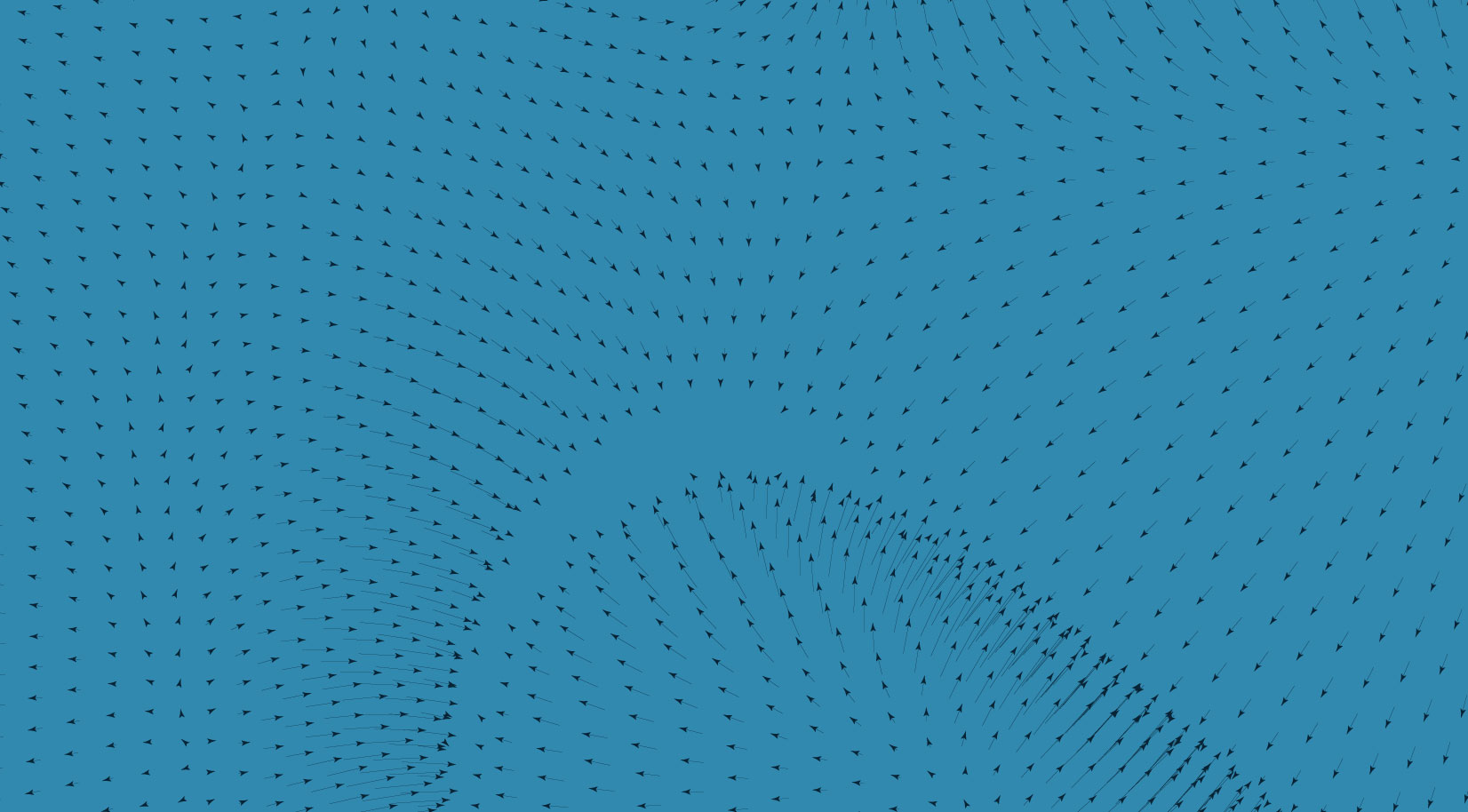 Tim Guilford, MD
Dr. Guilford graduated from Johns Hopkins University and the University of Texas Medical School. After two years of studying general surgery at Johns Hopkins Hospital he completed his ENT surgery residency at the University of Michigan in 1978 and published a paper on the surgical anatomy of the orbit.(1)
Dr. Guilford began clinical practice in 1979 and in 1985 introduced complementary medical approaches into his practice. The concept that chronic inflammation functions as a causative factor in illness became apparent while he was the director of a laboratory specializing in in-vitro allergy and viral immunology testing (1982 -1992). Interest in the immunology of yeast and mold led to testing for Candida albicans (2) and other fungal organisms (3). Exploration and research into the detoxification of mercury led to insight into the need for glutathione in the defense against heavy metals and led t o further insight regarding mycotoxins, which deplete glutathione.(4) Dr. Guilford's study of the role that glutathione plays in the basic mechanism of many diseases led to his formulation of ReadiSorb Glutathione, a liposome encapsulation of reduced glutathione, over 15 years ago. The path to the current understanding of inflammation is chronicled in over 20 peer reviewed articles found at ReadiSorb.com-click on references and drguilford.com/publications/
Interest in inflammation has led to publications including Oxidative Stress and Low Glutathione in Common Ear, Nose, and Throat Conditions:(5) and Antiparasitic and Antifungal Medications for Targeting Cancer Cells (6).
Rontal E, Rontal M, Guilford FT. Surgical anatomy of the orbit. Ann Otol Rhinol Laryngol. 1979;88(3 Pt 1):382-6. http://www.ncbi.nlm.nih.gov/pubmed/464532

Bunting J, DerBalian G, Guilford F, Riccomini J. Human Serun Immunoglobulin G, A, M levels in Low Grade Chronic Candidiasis. Journal of Advancedment in Medicine. 1988;1(1):12-30.

Hooper DG, Bolton VE, Guilford FT, Straus DC. Mycotoxin detection in human samples from patients exposed to environmental molds. Int J Mol Sci. 2009;10(4):1465-75. http://www.ncbi.nlm.nih.gov/entrez/query.fcgi?cmd=Retrieve&db=PubMed&dopt=Citation&list_uids=19468319

Guilford FT, Hope J. Deficient glutathione in the pathophysiology of mycotoxin-related illness. Toxins (Basel). 2014;6(2):608-23. http://www.ncbi.nlm.nih.gov/pubmed/24517907

Asher BF, Guilford FT. Oxidative Stress and Low Glutathione in Common Ear, Nose, and Throat Conditions: A Systematic Review. Altern Ther Health Med. 2016;22(5):44-50. http://www.ncbi.nlm.nih.gov/pubmed/27622960

Guilford FT, Yu S. Antiparasitic and Antifungal Medications for Targeting Cancer Cells Literature Review and Case Studies. Altern Ther Health Med. 2019;25(4):26-31. https://www.ncbi.nlm.nih.gov/pubmed/31202208
Jeromy Johnson
Jeromy Johnson is an engineer and safe technology consultant. He holds an advanced degree in Civil Engineering and worked in Silicon Valley's financial industry for over 15 years. In 2011, he became electrically sensitive after extensive EMF exposure. Jeromy now helps individuals and families reduce and mitigate EMF pollution through one-on-one consultations, his solutions-focused website www.emfanalysis.com, his educational book How to Find a Healthy Home, and his widely shared TEDx talk "Wireless Wake-up Call."
Rob Metzinger is by trade, an Electronics Engineering Technologist. He is also a BBI, certified Building Biology Environmental Consultant and a certified Electromagnetic Radiation Specialist. Rob has applied his 18 years of experience in the field of Electromagnetic Radiation and is passing on his knowledge as an instructor at the Building Biology Institute USA since 2008.
Rob is currently the President of Safe Living Technologies Inc. and is a factory certified Gigahertz Solutions Test Equipment Technician and Instructor. Safe Living Technologies is now designing and manufacturing their own brand of RF meters called the Safe and Sound RF Meter line. To contact Rob, please visit his website at www.slt.co
Public Policy Panel Speakers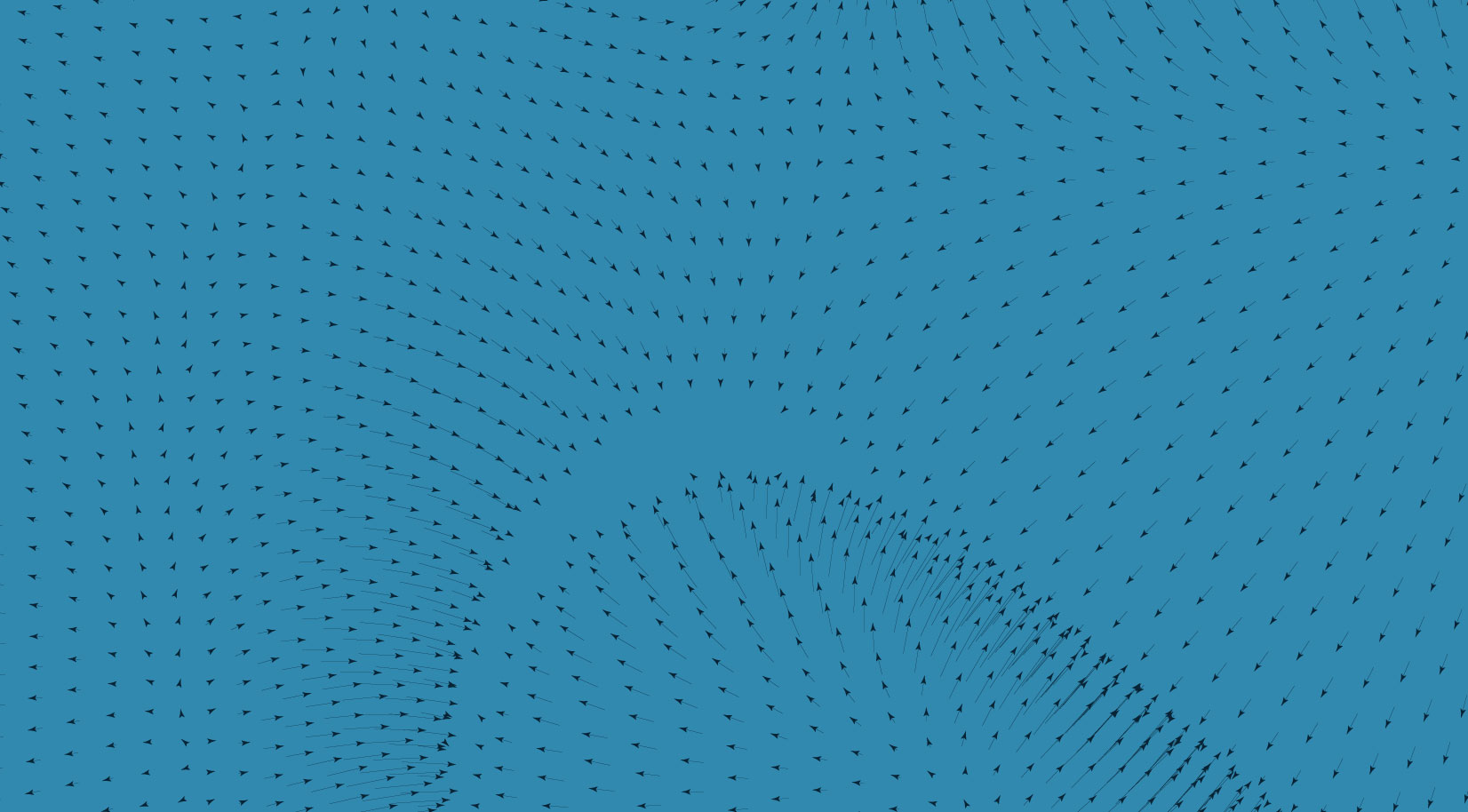 Cece Doucette
Cece Doucette has facilitated safe technology practices in schools and worked to introduce legislation to address wireless radiation and public health. She also collaborated with the Massachusetts Department of Public Health to develop public health fact sheets. See her research repository for details, Understanding EMFs: https://sites.google.com/site/understandingemfs/massachusetts-emf-bills-2019-20
Cece is also a founder and Education Services Director with the international non-profit Wireless Education, which has distilled the independent scientific literature and medical advisories into affordable 30-minute on-line courses for Schools & Families and Corporate Safety Induction. See wirelesseducation.org.
She publishes wireless safety information on social media, writes articles for local outlets and has been featured on FOX News, PBS, O'Dwyer's, EMF Warriors and in the films Generation Zapped and Wi-Fi Refugees. She was honored to co-chair the technology panel for the Health in Buildings Roundtable Conference at the National Institutes of Health.
Theodora Scarato
Theodora Scarato is Executive Director of Environmental Health Trust (EHT). Scarato maintains the comprehensive EHT database on international policy that documents the 20+ nations that have protective policies in place to reduce public exposure to cell phone and wireless radiation. Locally in Maryland, Scarato has long worked on children's environmental health issues in the schools and was instrumental in the Prince George's County School System move to address lead contamination in the schools drinking water. She raised the wireless and health issue to the the Maryland State Advisory Council on Children's Environmental Health Protection which moved to issue first ever state advisory recommendations to the Department of Education to reduce radiofrequency exposures in the school setting.
Scarato also coordinates scientific programs with scientists and research institutions internationally on the issue of cellphones and health such as the 2017 Conferences at Jackson Hole Wyoming and at the Israel Institute for Advanced Studies. She most recently presented on electromagnetic best practices for schools at the Health in Buildings Roundtable at National Institutes of Health in July 2018.
Elizabeth Kelley MA
Elizabeth "Libby" Kelley serves as the Executive Director of the Electromagnetic Safety Alliance, Inc. and she lives in Tucson, Arizona in the United States. She also directs the International EMF Scientist Appeal Campaign to the United Nations, now signed by 247 scientists in 42 nations. She has a Masters' degree in health administration from the University of Southern California and has worked on public health and public policy issues for over 40 years. She worked as an analyst in the Office of the Secretary at the U.S. Department of Health and Human Services in Washington D.C, after having been selected to enter government service as a U.S. Presidential Management Fellow.
For over two decades she has been dedicated to EMF research and advocacy. She promotes policies and practices that offer greater health protection from non-ionizing radiation sources. She places a high priority on raising awareness about electromagnetic hypersensitivity. She consults on EMF related policies, makes EMF presentations, has coordinated the development of several EMF Appeals and, is often interviewed by local and national news media.
Ms. Kelley produced or co-produced, several documentary films, including "Public Exposure: DNA, Democracy and the Wireless Revolution", which was awarded Best Documentary at the Santa Cruz Film Festival in 2001 and 2003 and, "Cell Phones: Just like Cigarettes", a cell phone safety video aimed at children and youth. She formerly was the Managing Director for the International Commission on Electromagnetic Safety based in Italy. For her contributions in Italy, she was recognized with the "Friend of the Consumer Award," given by CODACONs, an Italian national consumer organization. Harper's Weekly has called her "The Voice of EMF Safety".
Cindy Russell MD
Cindy Russell, M.D., Executive Director of Physicians for Safe Technology, is a plastic surgeon practicing in Mountain View, California. She completed her residency training at Stanford University Medical Center. Treating breast cancer patients and witnessing the epidemic of breast cancer over the last 30 years, she became interested in public health and the root causes of chronic illness along with prevention strategies. Dr. Russell has been Chair of the Santa Clara County Medical Association (SCCMA/MCMS) Environmental Health Committee since 1995 and has been VP of Community Health for the SCCMA/MCMS since 2010.
During that time she has authored many policy resolutions related to reducing environmental toxins at the California Medical Association House of Delegates, including EMFs. In 2001 she led the effort to pass the Santa Clara County Integrated Pest Management ordinance to reduce pesticide exposure on County property. She remains on the SCCIPM Task Force.
For information and links to scientific literature on the topic of wireless and digital technology please visit Physicians for Safe Technology: https://mdsafetech.org/.
Peter Sullivan
Peter Sullivan is the founder and CEO of Clear Light Ventures, Inc., as well as an environmental health funder who focuses on toxins and wireless safety. He has spent the last 15 years successfully recovering his two sons from autism and sensory issues. In the same time period, he recovered from mercury poisoning and the effects of high levels of wireless and EMF exposure.
Peter's work on detoxification and EMF have been featured in the book Toxin Toxout: Getting Harmful Chemicals Out of Our Bodies and Our World, the book The Out of Sync Child Grows Up: Coping with Sensory Processing Disorder in the Adolescent and Adult Years, and CNN's Morgan Spurlock: Inside Man. He serves on the advisory board for the International Institute for Building-Biology & Ecology and on the board of Pure Earth.
Over the last 10 years, Peter has funded efforts to reduce mercury and other toxic metals from the environment. He funded roughly half of the National Resources Defense Council's' mercury program, and in 2008, they successfully sued the EPA to close the cement industry's exemption from the Clean Air Act. This victory resulted in an annual healthcare savings of approximately 6.7 billion dollars. Additionally, he funded the work of several non-profits working toward the UN's international mercury treaty (The Minamata Convention on Mercury), which was signed in 2013.
In 2012, Peter's company Clear Light Ventures collaborated with Enviu to develop the Toxic Metal Challenge, a contest to generate product and business concepts for widespread heavy metal testing. The contest drew 90 participants from 18 different countries.
His efforts are now focused on raising awareness about the known health effects of wireless radiation and EMF (electromagnetic fields), both of which are listed as group group 2B carcinogens by the World Health Organization.
Today Peter is one of the leading funders in the country in this area of research, funding work at Harvard, Stanford, University of California, Berkeley and several leading environmental health non-profits. He speaks about autism and environmental health at conferences throughout the United States and abroad. Previously, he was a software designer for Netflix, Inc., Interwoven, Inc., [email protected], and Silicon Graphics. Prior to working in high-tech, he was an Executive Officer and pilot in the United States Navy. He has a B.A. in psychology from University of Detroit and an M.S. in computer science from Stanford University.
Lyn Patrick ND - EMF Conference Co-Chair
Lyn Patrick ND graduated from Bastyr University in 1984 with a doctorate in naturopathic medicine and has been in private practice as a state licensed naturopathic physician in Arizona and Colorado for 35 years.
She is a published author of numerous articles in peer-reviewed medical journals, a past Contributing Editor for Alternative Medicine Review, and recently authored a chapter in the newly released textbook Clinical Environmental Medicine (Elsevier 2019). She speaks internationally on environmental medicine, nonalcoholic fatty liver disease, endocrine disruption, metal toxicology and other topics. She is currently Faculty for the Metabolic Medicine Institute Fellowship in collaboration with George Washington School of Medicine and Health Sciences.
She is a current member of the Board of Directors of the American College for the Advancement of Medicine (ACAM) and a planner and faculty member for ACAM's continuing medical education conferences, lecturing in the area of chelation and metal toxicology. She is also a founding partner and presenter at the Environmental Health Symposium, an annual international environmental medicine conference based in the United States. After the passing of her longtime colleague Dr. Walter Crinnion she has taken on the job of continuing to educate primary care providers in the area of environmental medicine training through the SpiritMed Certification Course and CrinnionOpinion podcasts.
In her spare time she enjoys biking, hiking and kayaking the mountains, lakes, and rivers of southwestern Colorado.
Pam Chaloult - EMF Conference Director
Pamela's career has been defined by a desire to serve – to develop, coach and mentor leaders–and to connect people with shared values towards transformational change. She is the founder and CEO of Practical Feet Advisors, a boutique firm that offers Intuitive Mentoring, Strategic Advising and Transformational Convening services to exceptional leaders.
Pamela has produced and facilitated hundreds of social change business conferences for 1000's of CEO's and leaders. She recognizes and values the importance of creating the right spaces and conversations for deep learning and change to occur.
As a natural relationship weaver, Pamela has a successful history of cultivating high-caliber, impact focused relationships and networks that lead to executive leadership positions at BALLE, Renewal Funds and Social Venture Network (SVN, now SVC). She is currently the Board Chair of the TahDah Foundation, Exec Producer of SVI Women and Hollyhock.